Do you love vintage-looking photography with those soft colors and yellow-blue-red tints? Good. Do you like to take pictures? Good. Today I'm starting the first of a three part series on how to get the above look, or similar, with your photos with different kinds of techniques and photo-editing software. Now don't fear, I have researched free tools and websites that will allow you to get very close, if not better, than the image above I have produced with Photoshop.
I have been doing this for years and years to my photos, I've always been obsessed with color and have experimented with different ways to tweak my photos to evoke the mood I want to create. It's very easy to do and it creates a beautiful result!
Before we begin I want to include a list of editing software and free tools available to you.
Software:
Adobe PhotoshopCS5
- this is what I use
Adobe Lightroom
- this is what I use
Adobe Photoshop Elements
- your best bet for using Photoshop without all of the bells and whistles, and for a fraction of the cost
Pixelmator
- Most affordable
Corel Paint Shop Pro
- I used to use this
Free Tools:
Photobucket
- New and improved editing features
Pixlr
- Very similar to Photoshop and should be able to follow the tutorial closely
Picnik
- Easy to use
Photoscape
-
Paint.NET
- Very similar to Photoshop and should be able to follow the tutorial closely
Picasa
- Google's photo editing tool
Vintage Effects: Part 1, Color Balance and Solid Color Layers
For this tutorial I will be using Photoshop, but do not worry - I will include examples below each section for how you can create these effects if you don't own Photoshop.
***Important***
: Every image is different! There are different colors, different lighting, and different subjects. Because of this I do not use exact number/setting examples when I write tutorials so that you can experiment and begin to understand how an image works and what will work to get the end result you want. Experimentation is important!
Step 1 - Preparing the image
:
Open your selected image(s) in your editor of choice. I'll be using a picture of an awesome classic car from a mini-car show. If you are in Photoshop, make sure you unlock your layer! (Window->Layers->Drag the lock icon to the trashcan icon)

If your image is dark or the white balance is off you're going to want to make it brighter. Create a brightness/contrast layer (Image->Adjustments->Brightness/Contrast) and adjust the brightness settings to make the image brighter. Not too much brighter, just give it a little extra something. I added about 30% brightness to mine.

Step 2 - Adjusting Color Balance:

For my image I knew I wanted to create a soft red tint in the tree, as well as really make the car pop. Do this by creating a Color Balance layer (Image->Adjustments->Color Balance). Some color theory knowledge comes in handy here, but if you're not sure just experiment with the settings. I added more red to my image, around +80, more green, around +10, and more yellow, around -22. Don't forget to adjust the shadows and highlights, too! In my shadows I added just a pinch more red(+20), a hint of magenta (-10), and some blue (+19) to balance out my mid-tones. In the highlights I wanted to soften the image so I added cyan (-10), some more green (+10), and a bit of yellow (-2) to make the car really pop.

Step 3 - Solid Color Layers:

Now that we have our colors adjusted we want to get that softness and subtle color. To do this we use solid color layers and play with the blend mode settings. Color theory comes in handy again here. The first color I'm going to add is a dark pinkish-red, #B10636 to be exact. I set dark color layers to screen, then change the opacity of that layer to create softness and subtle tone changes. I set my red layer to about 20%.

The next color I'm going to add is a teal color, #20B8A4, and also set it to screen at around 25% (note: I find these percentages by experimenting with different values). This softens out the red. I also want to add a light purple, #DC74EF, to create a glow. I set it to screen and left it at 5% opacity, it adds a very subtle softness to the image.

Finally I add a light yellow, #FFEFB7, and set it to multiply with a 10% opacity to make the car have a little pinch of subtle green color to it.

Note: If you want a more vibrant vintage image leave out the teal solid layer for something like this:



Other Site Examples:

Color Balance: Available in Picnik, Pixlr, Paint.NET

Picnik, used temperature (under colors) for color balance and effects (under create) - tint, 1960s (there's also vintage camera style effects like Lomo and Holga!)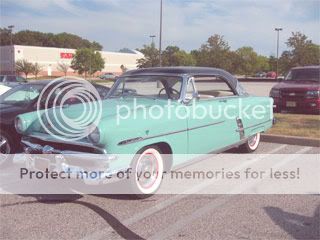 Pixlr, used brightness/contrast, hue/saturation for color balance, and solid color layers.

This concludes part one of this three-series post. Tomorrow we will work on the advanced methods such as using curves and selective colors to achieve the vintage look. In the third part of the series I will show you how to do some extra effects, like a vignette, to add little vintage touches to your images.

I'd love to see what you come up with!